10 Top Tips for a Restful Night's Sleep Stick to a schedule. Sticking to a schedule allows your body to set its internal rhythm so you can get up at the time you want, consistently, every single day. Read More Source – Rathfarnham Daycare
Read More
About Saint Patrick's Day Saint Patrick's Day is celebrated each year on March 17th. In Ireland, Saint Patrick's Day is both a holy day and a national holiday. Saint Patrick is the patron saint of Ireland as he was the one who brought Christiani...
Read More
Fairy Cakes Recipe Ingredients: 100g Self Raising Flour 100g Soft Margarine 100g Caster Sugar 2 Eggs Time 30min – Serves: 8 Fairy Cakes Recipe Instructions: Place all the ingredients in a large bowl and mix for about 2-3 minutes until well combine t...
Read More
Body Parts Pairs Two things make a pair (hold up two fingers.) And on me, I'll show you where (point to self) I have two ears, and I have two eyes. (point to ears and eyes) Both are important to make me wise! I have two holes in my nose. (point to nose)...
Read More
What's On A Face? Here's a face, Now let's begin It has two ears, a nose and chin. A mouth, two eyes, with a bushy brow What's on a face? We all know now Source – Rathfarnham Daycare
Read More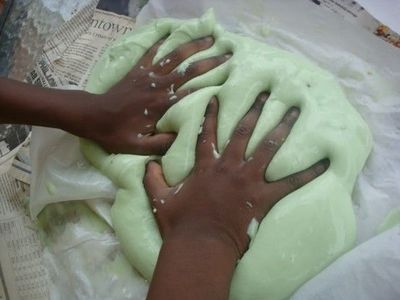 Gloop Recipe Ingredients 2 cups cornflour 1 cup cold water Instructions Pour the cornflour into a bowl. Add the cold water slowly, stirring constantly and stop when the water is barely absorbed by the cornflour. The resulting solution is fascinating to pl...
Read More
Paper Plate Face What You Need: Crayons/Markers Yarn Paper Plates Various Collage Materials of Your choosing What You Do: Have your children look in mirror and create their face on a paper plate. Source – Rathfarnham Daycare
Read More
Ten Little Fingers I have ten fingers and they all belong to me (hold hands up) I can make them do things Would you like to see? I can shut them up tight (form fist) Or open them wide (hold fingers out) I can put them together or make them all hide (Close...
Read More
Popsicle Stick Building What You Need: Popsicle Sticks Glue Paper Paint What You Do: After talking about buildings. Give your children the materials and let them create a building on their paper using Popsicle sticks. Then let them paint their house, to l...
Read More